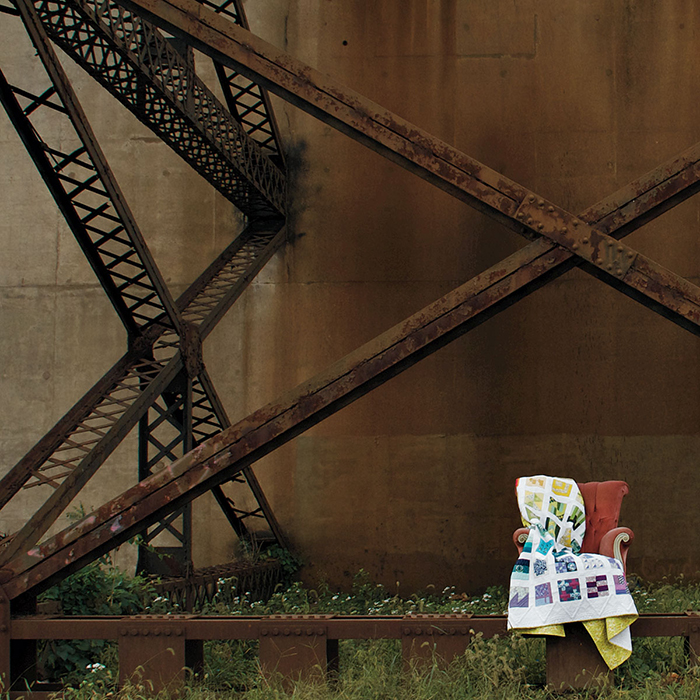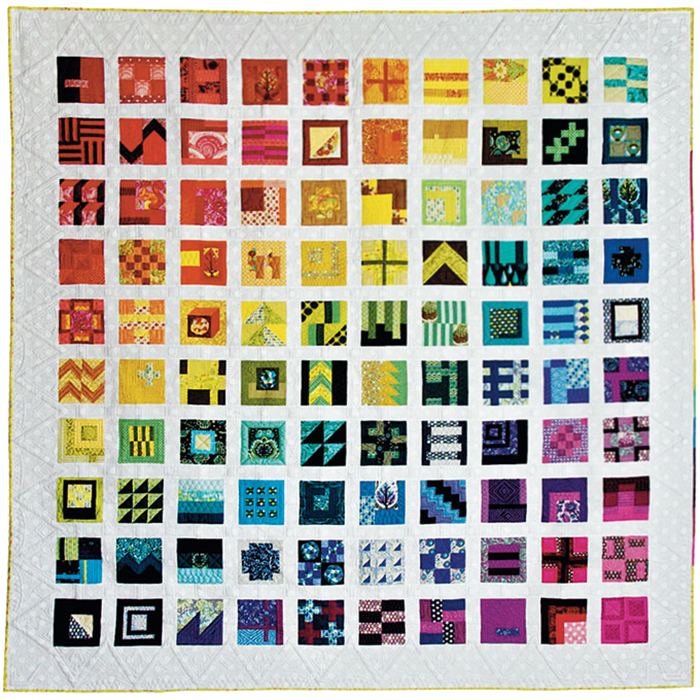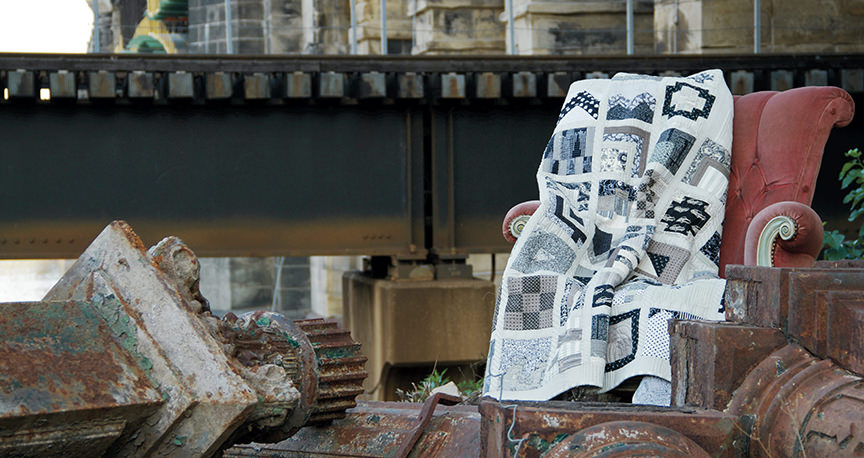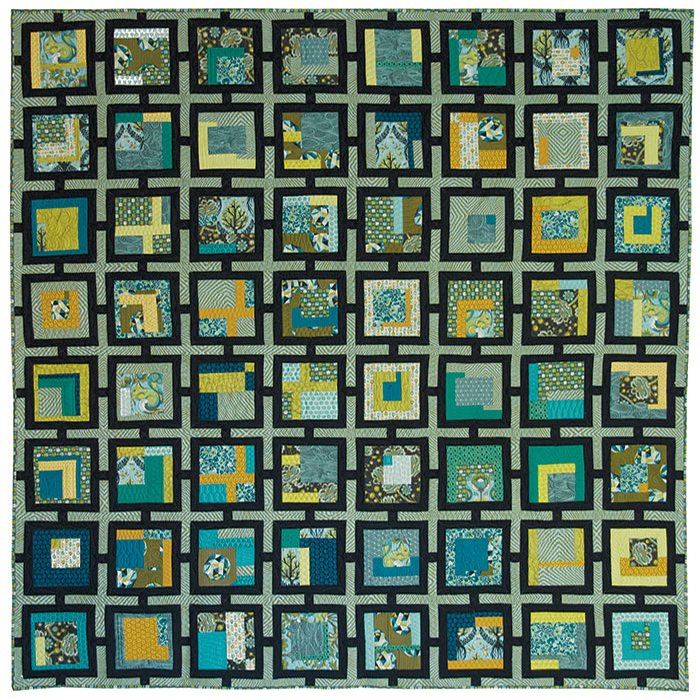 To purchase a signed copy of Tula Pink's City Sampler click on the image above
Photos by Elizabeth Maxson
My goal was to create a book that made a complex and engaging quilt with a minimal amount of effort that even a relative beginner quilter can piece without inducing a headache.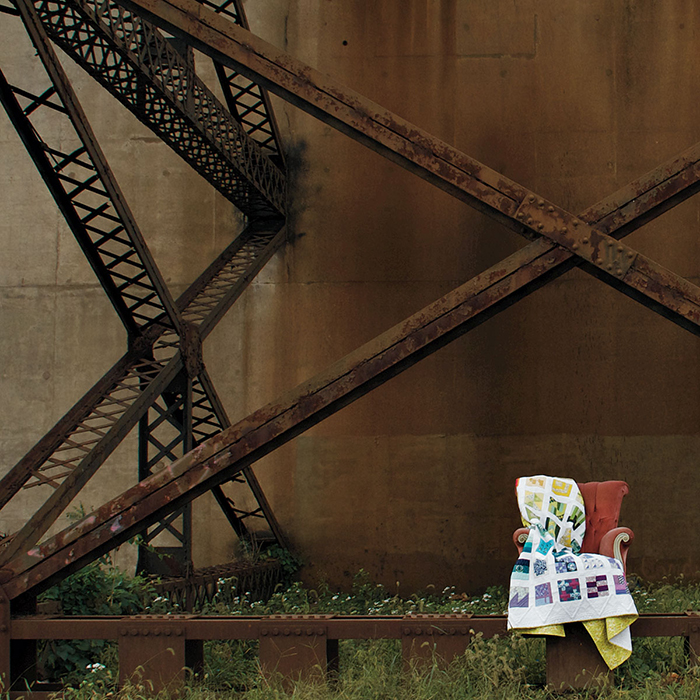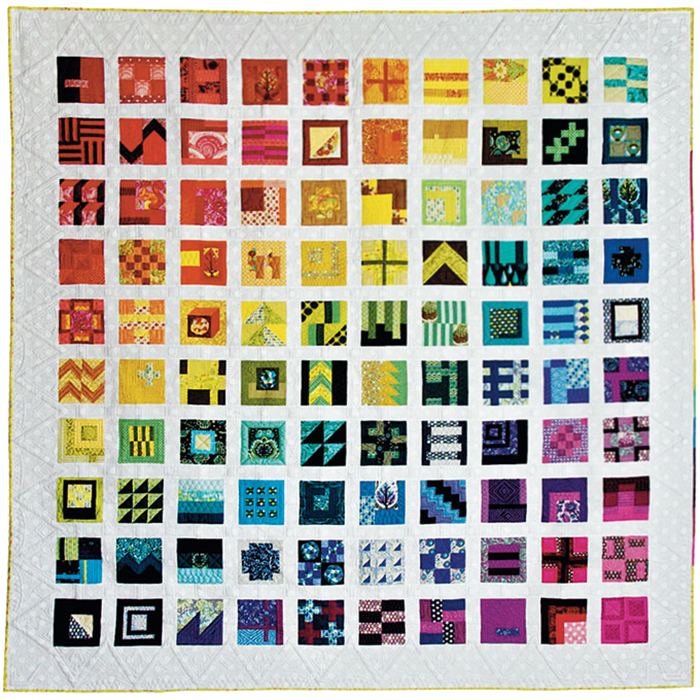 My main focus was to create interesting compositions within a 6 inch square. I gave myself total creative freedom with three very important rules; NO applique, NO templates, NO funny stuff.
Each page of the book contains the cutting instructions and and a hand drawn diagram of how that block goes together. There is a space for you to name each block and ample room to write yourself notes or attach fabric swatches to the page.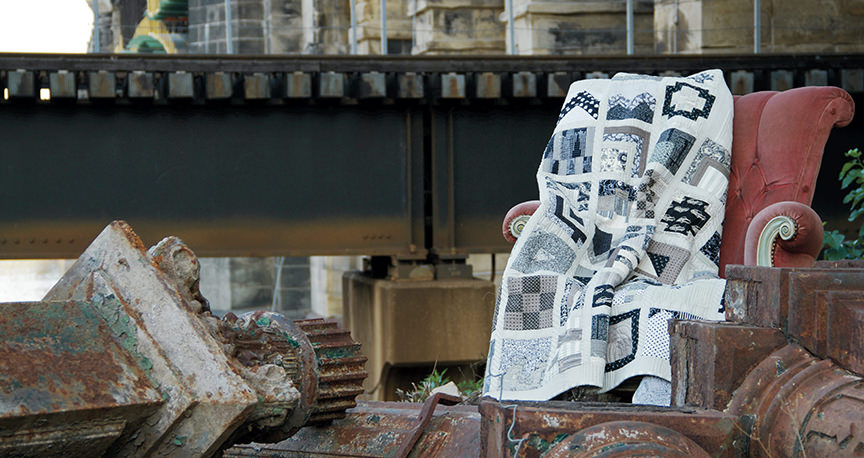 The Skyline quilt uses the same blocks only in gray scale, white and black to create contrast. There are a million ways to use these blocks over and over and infuse each project with it's own personality.